We love Thailand – a quick hop from Hong Kong, it offers great food and shopping in Bangkok and sun and beach nearby.  My husband and I took the girls to Bangkok and Pattaya recently to enjoy the food and the outdoors – but in Hong Kong, how can you create a green getaway in your own home?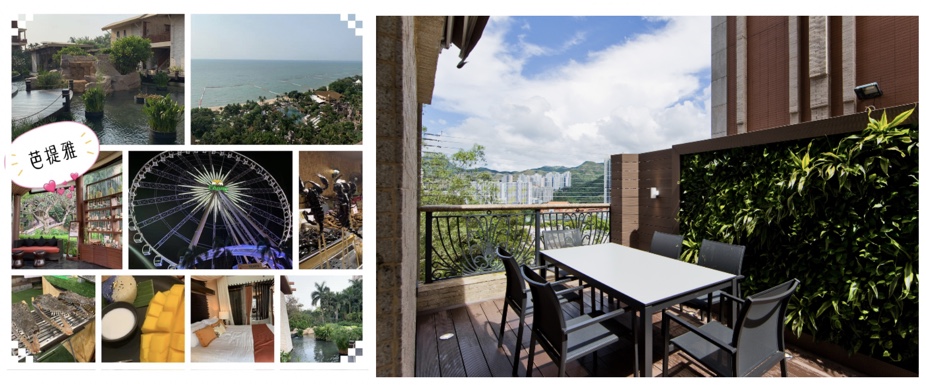 From Hong Kong to Bangkok, it's a quick 3.5 hours flight.  Hong Kong people are drawn there because of its price, great food, and many choices of relaxing activities – from the beach to cheap massages and freediving.  For families, renting a villa at the beach is great, we can cook at home and play in our private pool.
In Hong Kong, most homes don't have the space for a private pool.  But it doesn't mean you can't create a relaxing green space if you have a balcony or small outdoor area.  An outdoor balcony can create an urban oasis with the added advantage of creating some privacy.  If designed well, it even becomes extra living space.
A recent client had a wonderful outdoor space in their duplex.  I used hanging plants to create an urban forest. Not only does it form a forest-like feel, but it also provides shields the space from the unit next door. I also added an area for a bbq with a long outdoor table as additional space for entertaining – a perfect urban oasis.