Arihiro Miyake is a Japanese furniture and spatial designer.  In 2004, he established his own studio covering multiple fields including interiors, products, lighting and research.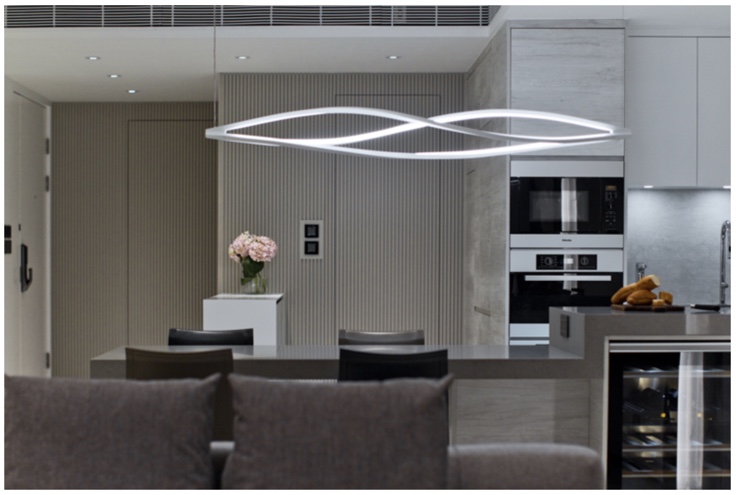 In his own words, his famous "In The Wind <lamp> is an attempt of finding a new way, interest or answer for a lighting object based on the contemporary development of LED technology. In a time in which the light source itself can even be designed according to each object, the question would be how the lighting design should meet technology and how the light should look like. My answer is a simple, yet very fresh attempt, free from ready-made ideas, and rules based on classic lighting sources. In The Wind is a way to the future".
I chose this lamp as the pièce de résistance of this home for my client because, inspired by the designer, it pays tribute to the natural world.  The owner has a home in Northern California, and I wanted elements in the home to remind them of those natural surroundings.