Last month, I had the pleasure to be invited by Giorgetti S.p.A. to participate in their Prestige tour in Milan. Right in the middle of the city, we visited Giorgetti's new showroom format, Giorgetti Atelier.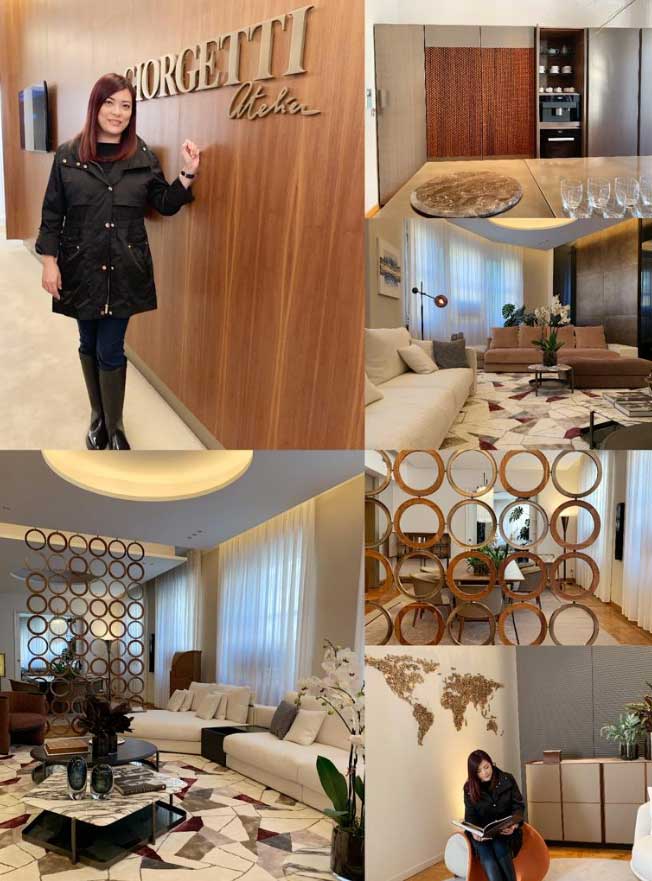 Atelier isn't your classic showroom, it's a reproduction of an elegant home environment. Every room in your home can be found here – the living room, dining room, kitchen, bedroom and bathroom. It lets you see and feel what your home can look like. Even the partition you see in the picture is designed and produced by them.
Everything in Atelier is furnished by Giorgetti, from the furniture to the lighting to the décor accessories. Once again, you see their unique 'Giorgetti style', with their modern but elegant designs and distinctive curved lines. Giorgetti offers products to furnish every part of the home.