Last month, I had the pleasure to be invited by Giorgetti S.p.A. to participate in their Prestige tour in Milan. We had the pleasure to tour their factory and see how each piece of furniture is made with care.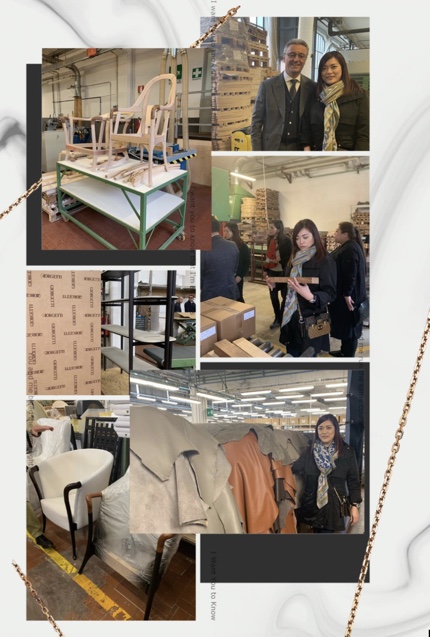 It was fascinating to visit Giorgetti's factory and see how their pieces are wholly made in Italy. The facility was not large because the production of each product is limited, guaranteeing their quality and exclusiveness. You could see the workers enjoyed their work and paying special attention to the quality, because they considered it an art.
Giorgetti is committed to using high quality wood and materials. I learned that they store their wood a full year before making it into furniture, to ensure it creates a solid and stable piece. Take a look at the chairs – it has the unique 'Giorgetti style', the curved wooden arms and back. 20+ pieces of wood are required and carefully assembled to make this signature curve.