Last month, I had the pleasure to be invited by Giorgetti S.p.A. to participate in their Prestige tour in Milan.  While in Italy, we also visited Poliform's showroom and factory, Poliform Lab.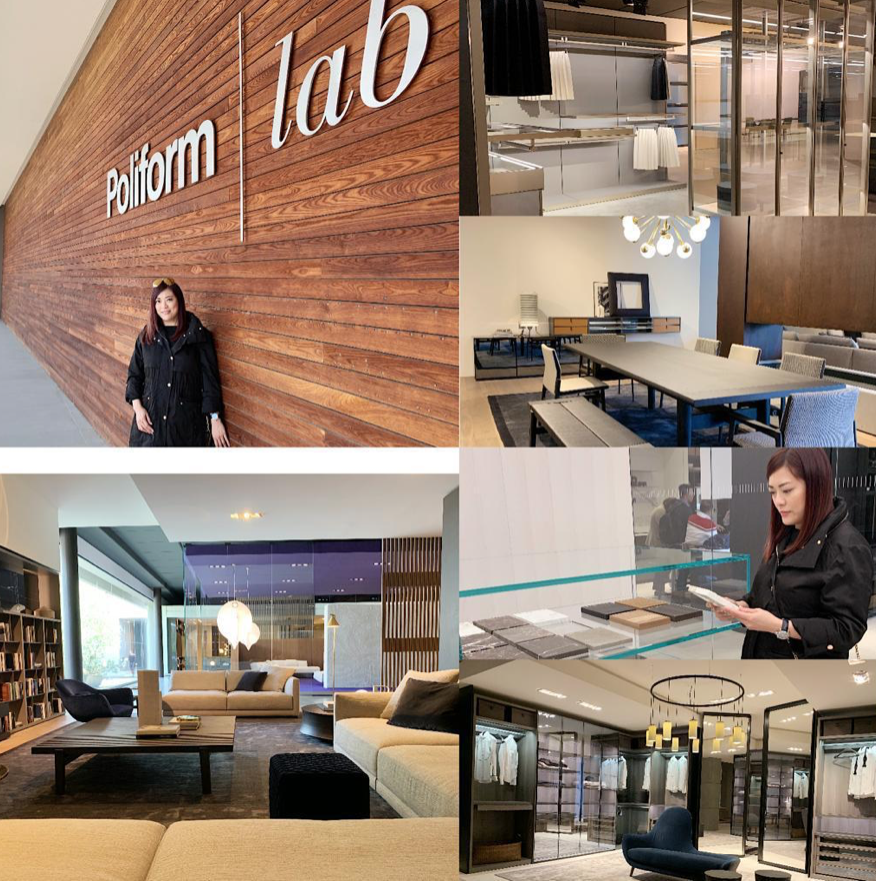 Poliform is an international furniture brand with a contemporary look.  Their lines are simple and clean.  They are well known for their broad range of furnishings and systems of bookcases, wardrobes, and beds.
Poliform Lab is a new concept of production.  Their factory is busier and produce higher volumes than Giorgetti's factory.  But they still adhere to the highest quality.  Poliform has invested significantly in the newest technology.  Their factory is equipped with large production machines to improve efficiency and maintain quality.  The final touches, such as the final sanding and inspection, is still done by hand, increasing my trust of their products.