This 380-sq.ft. love nest was designed for a newlywed couple, their starter home.  Space planning was the ultimate challenge in this small apartment.  With structural beams, a dropped ceiling, and electric rolling blinds, I found new ways to define borders without walls.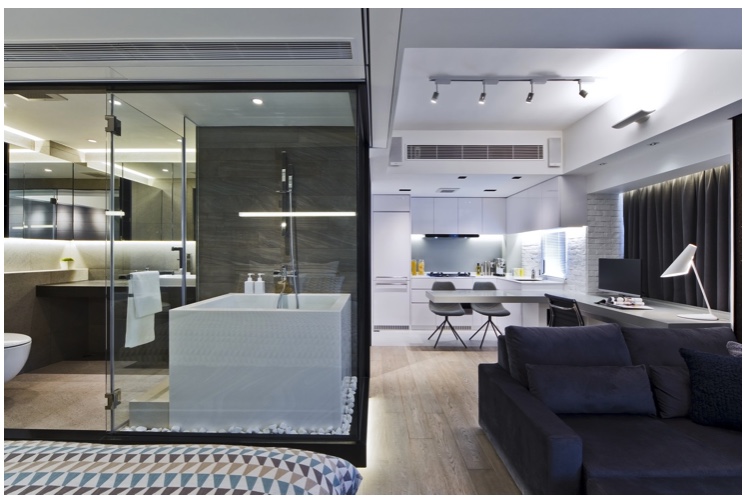 A multi-functional area serves as dining room, home office, or a relaxation area.  The bay window is leveraged to create an L-shaped table that functions as a dining table and a writing desk.
The bathroom is the main focus for both the owners and the designer. Even though this crystal room serves as the centerpiece, its glass walls ensure the views inside the flat remain unobstructed. Glass partitions with back-lit black skirting at the foot of the walls create a dreamy bathroom. The tailor-made Corian countertop in the bathroom, constructed of a single slab of engineered stone, strikes a resonance to the concept of deconstruction of the whole apartment into a singular entity.