I have 2 small children, so I know how much energy they have.  It's easy for kids to take over the home with their presence.  So how do you create their own space in their bedroom, that's fun and creative?  
Choose a theme. Use your child's interests as the centerpiece of your design.  Whether it's an activity they like, like football or ballet, or a favorite cartoon character, incorporating their favorite things will give them delight each day as they wake up or fall asleep.  In this bedroom, my client wanted to use her son's Thomas the Train bed as the centerpiece.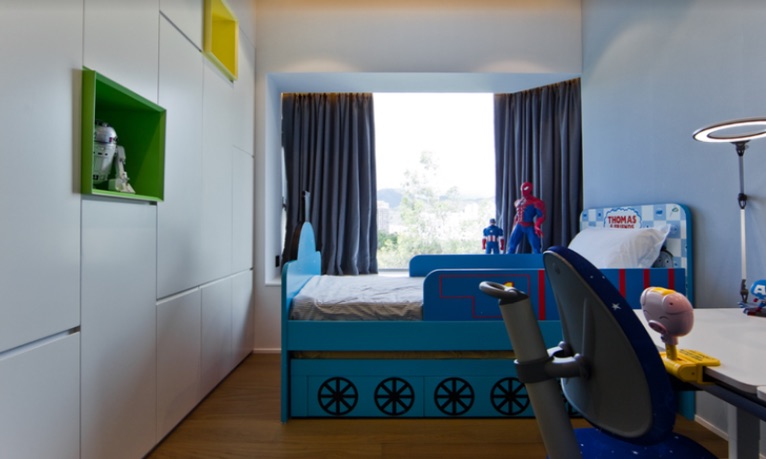 Use colours.  Colour is an important part of any room decor.  But where we tend to stay with more muted, calming colours for adults space, we can be a bit more risk-taking in children's space.  Colours tend to be brighter to mirror the energy of children.  You can mix colours in fun patterns.  In this room, I used lots of colors and placed numbers randomly on the wall to create a fun, sensory stimulation for the kids.
Design a children's playroom.  The home should be a child's playground.  A place where their imagination can flow and they can be active in a safe environment.  In Hong Kong, there's not much outdoor space in a home.  So in this bedroom, I chose a unique bunk bed, resembling a cave and mountain, where kids can climb and imagine their camping adventure indoors